STANDARD TRIPLE APARTMENT
Featuring classical furnishings, our cozy Standard Triple Apartment is designed for your comfort and convenience. English floral textiles, stucco ceiling, and inlaid parquet will ensure your stay in Budapest is unique.
STANDARD TWIN APARTMENT
Complete with fully-equipped kitchen and bathroom, courtyard views, stylish decor, and natural light, our Standard Twin Apartment is the perfect combination of function and comfort. It is ideally suited for today's business or leisure travelers.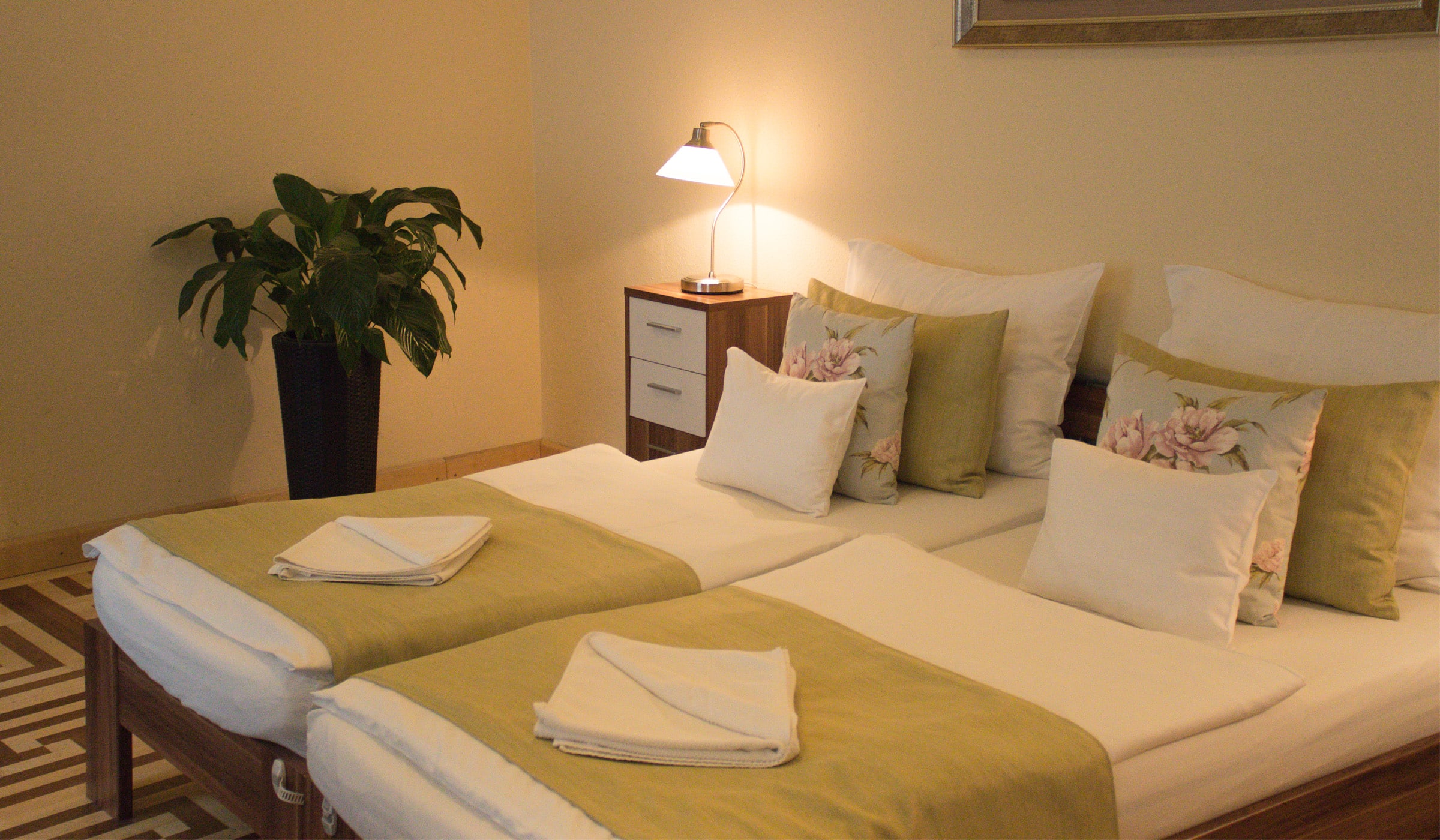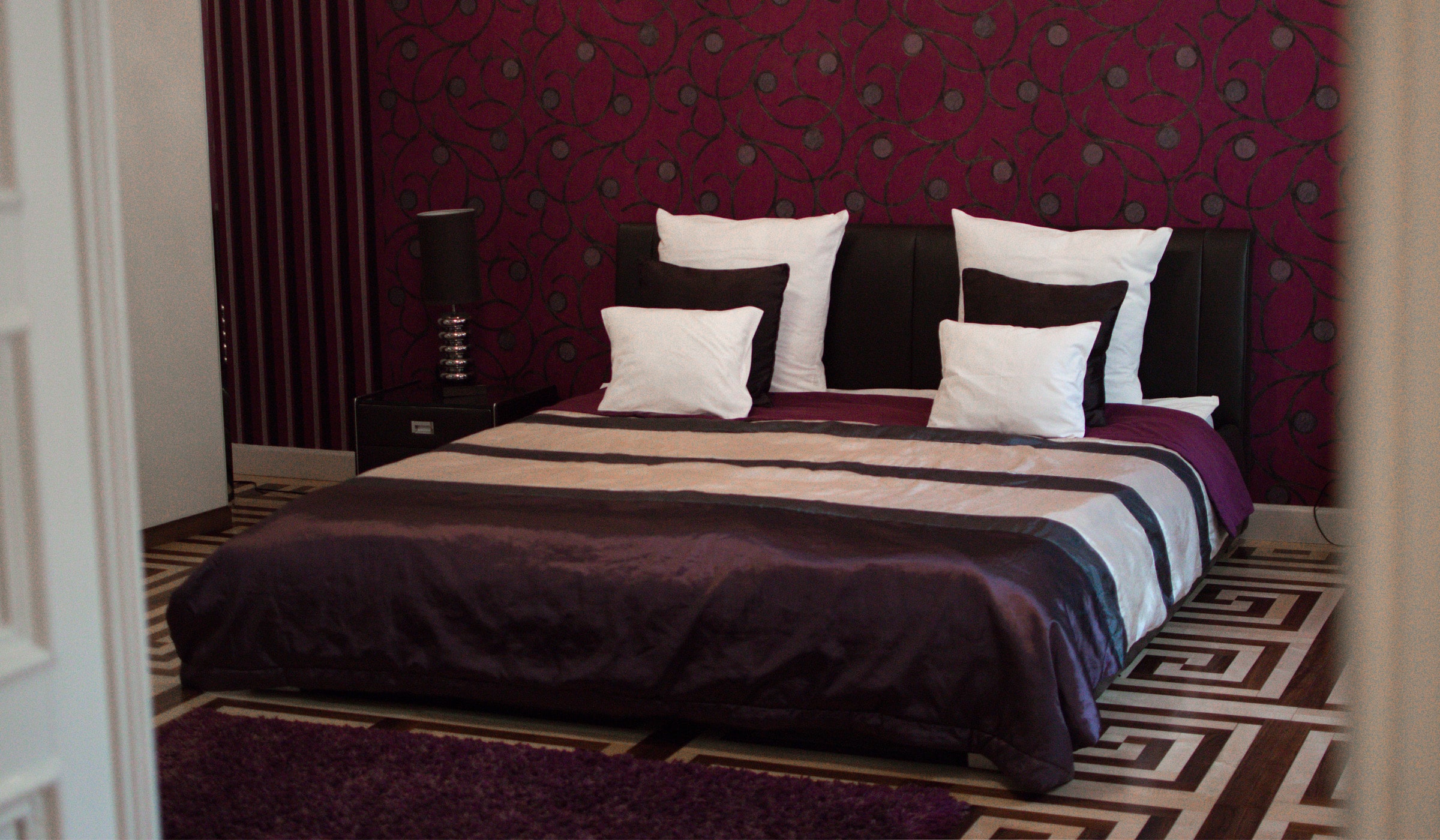 SUPERIOR STUDIO APARTMENT
Overlooking the quiet courtyard, our Superior Studio Apartment is the perfect option if you are looking for a little extra luxury. Spend a night in cyclamen and burgundy themed elegance with crystal chandelier, inlaid parquet, and mosaic tiles.
SUPERIOR SUITE
The generously proportioned Superior Suite offers a delicate oasis from the downtown hustle and bustle. Both spacious and light, the Superior Suite has unmatched views over the National Museum and its garden.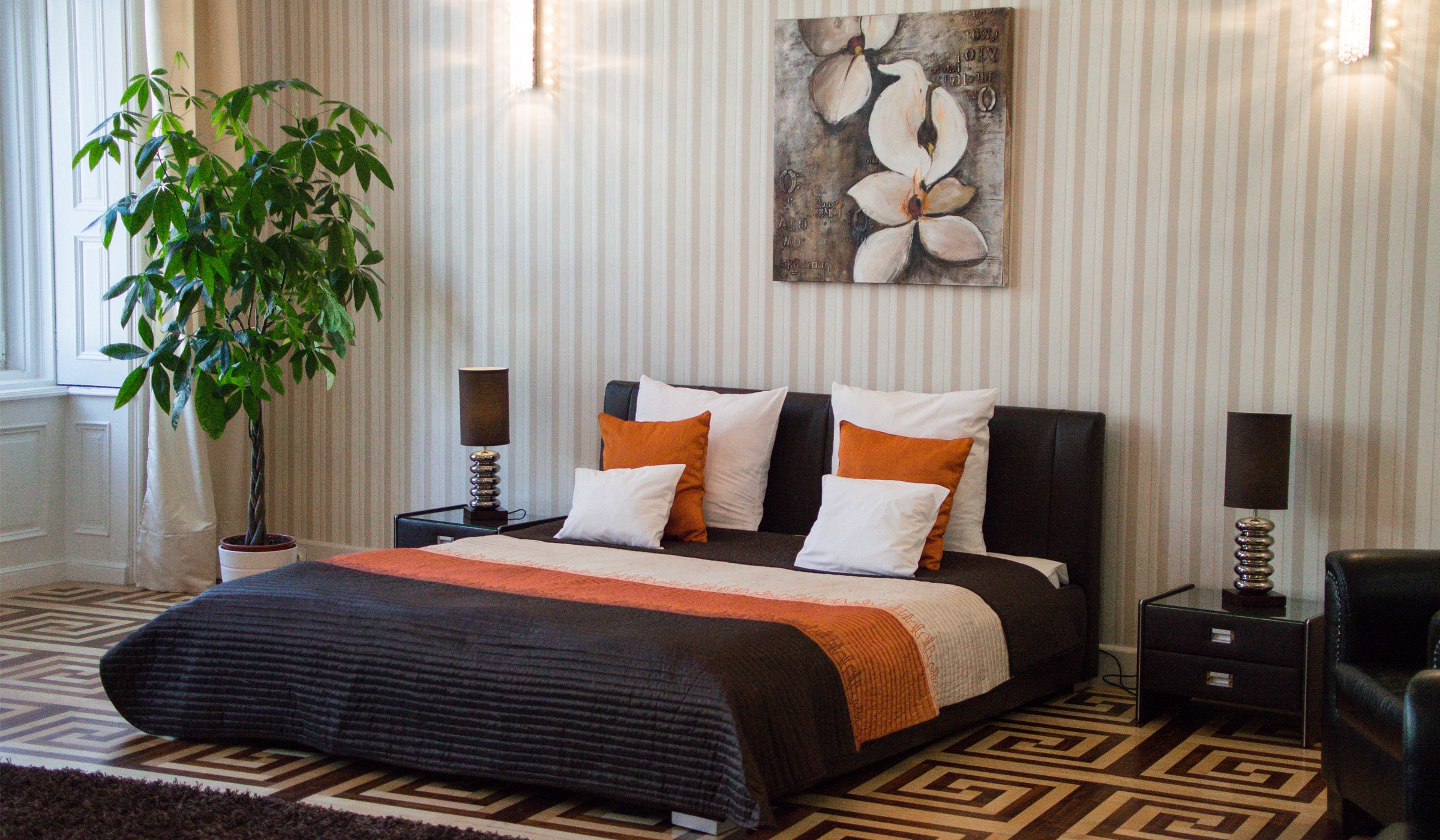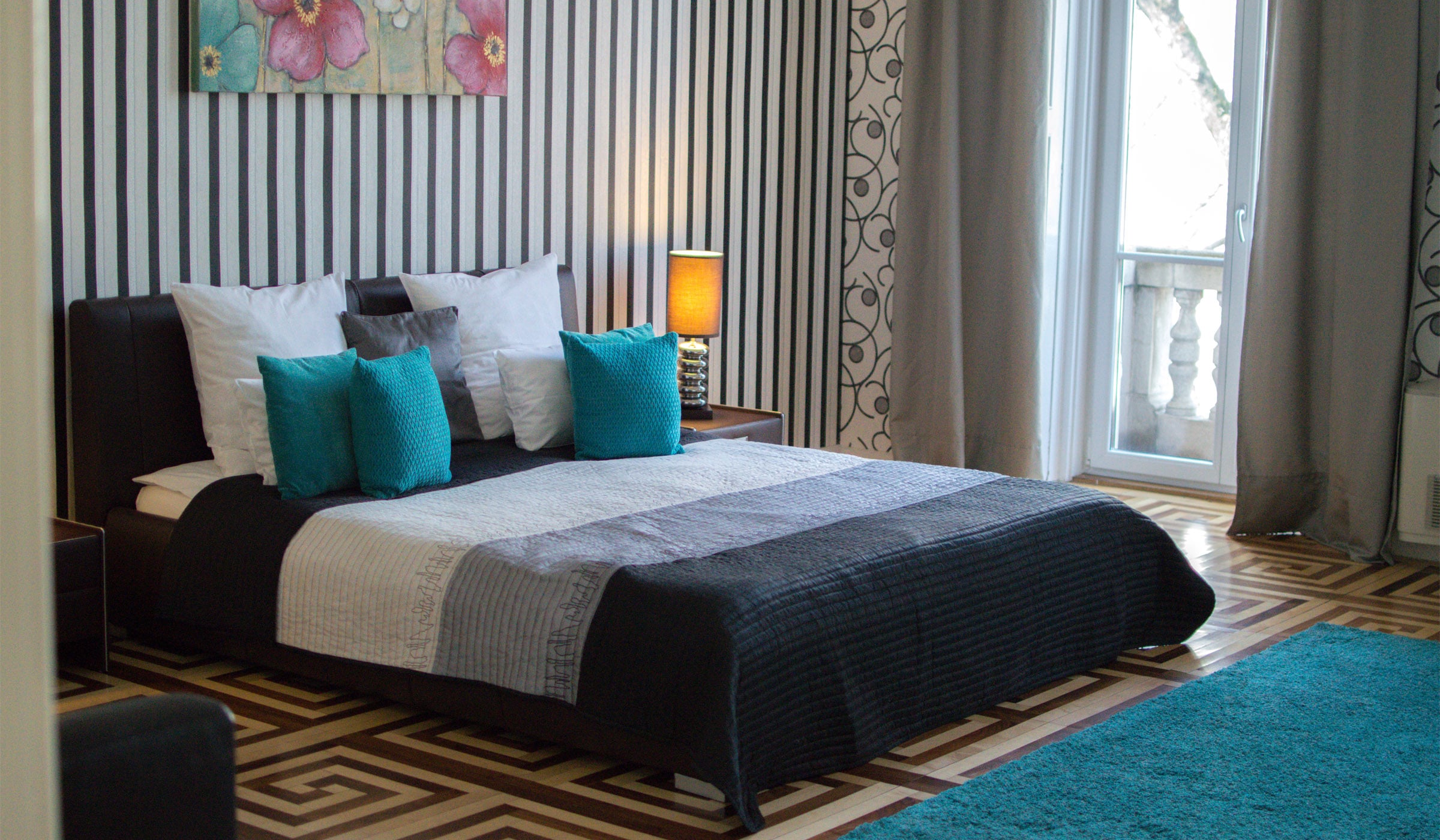 SUPERIOR APARTMENT WITH BALCONY
Elegantly designed with a unique touch, the Superior Apartment with Balcony gives you plenty of room to spread out and also features two step-out balconies to enjoy the wonderful city view.
DELUXE STUDIO APARTMENT
Featuring timelessly elegant furniture with contemporary accents and luxury textiles, this eye-catching brick-red Deluxe Studio Apartment is the natural choice for couples or business travelers. Our tiniest but coziest apartment offers an intimate environment that helps you unwind after a day of work or sightseeing in Budapest.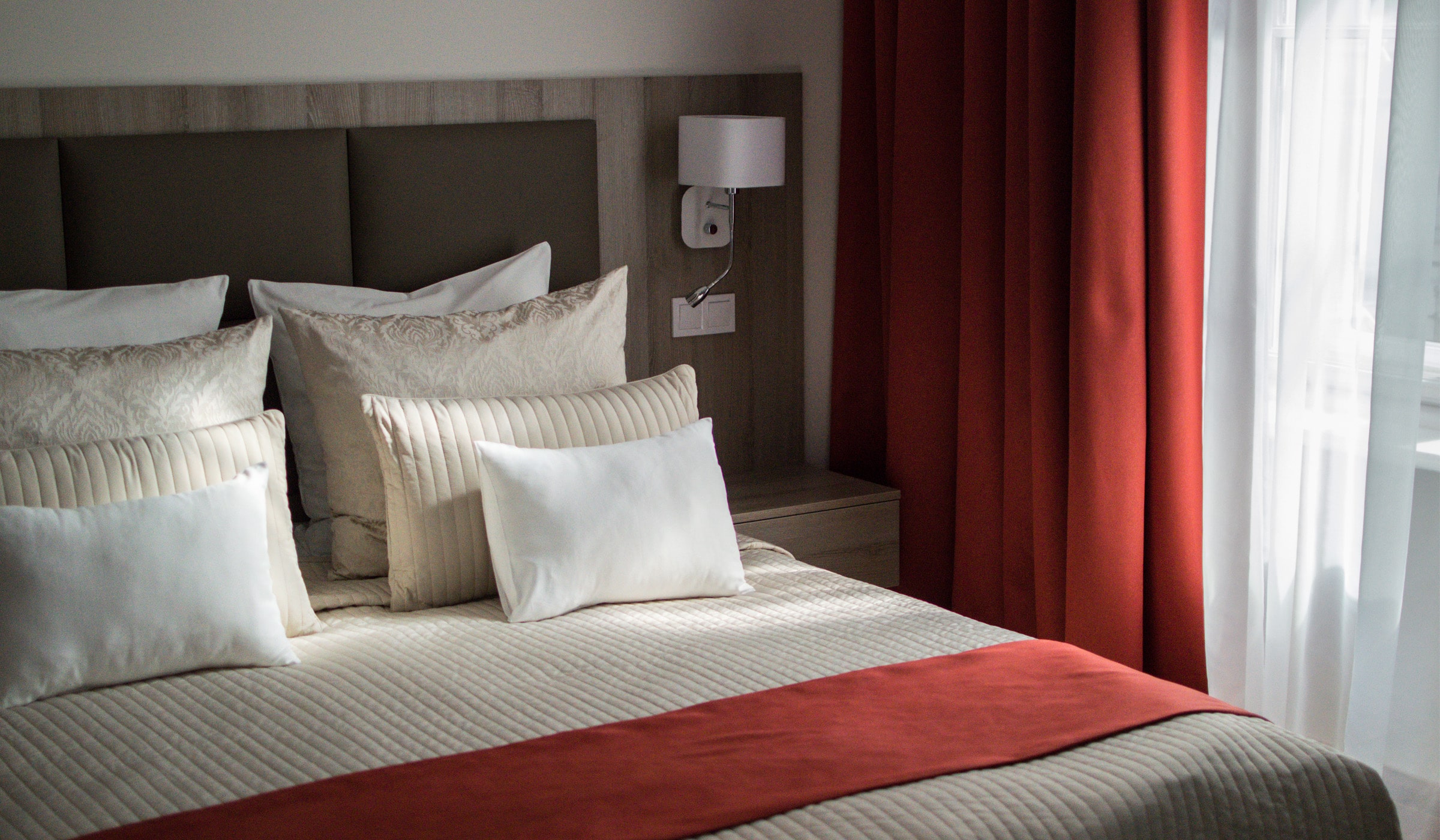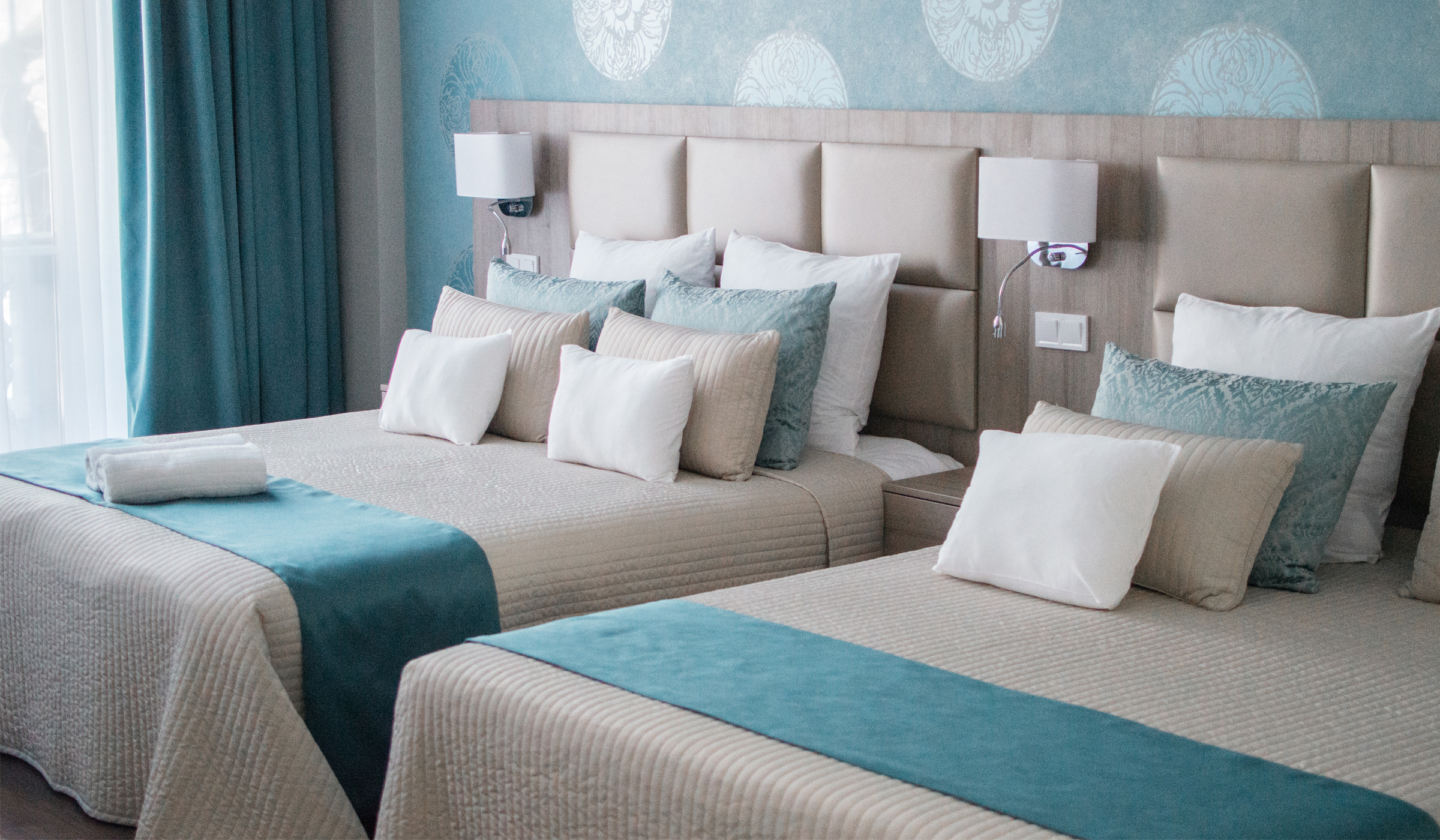 DELUXE FAMILY APARTMENT
The Deluxe Family Apartment includes two king-size beds and a step-out balcony, as well as commands magnificent views of the National Museum and its garden. The apartment is an ideal central base for both families and friends to explore Budapest.
DELUXE APARTMENT WITH CITY VIEW
Enjoy even more space to work or relax in the center of Budapest. The Deluxe Apartment with City View features plenty of soft furnishings with a splendid king-size bed and a pull-out sofa-bed. The design bathtub in the elegant bathroom enhances the luxurious ambiance.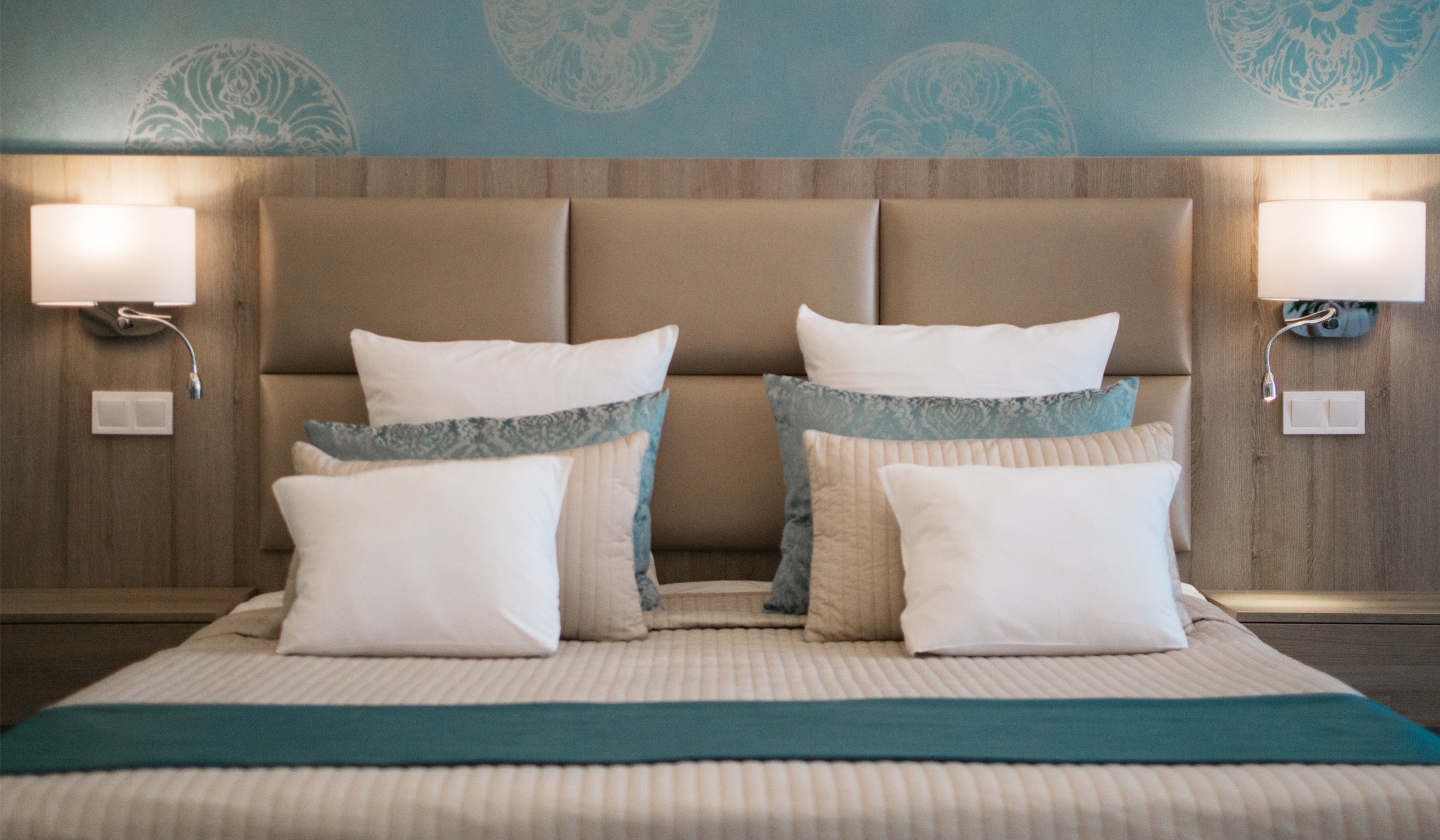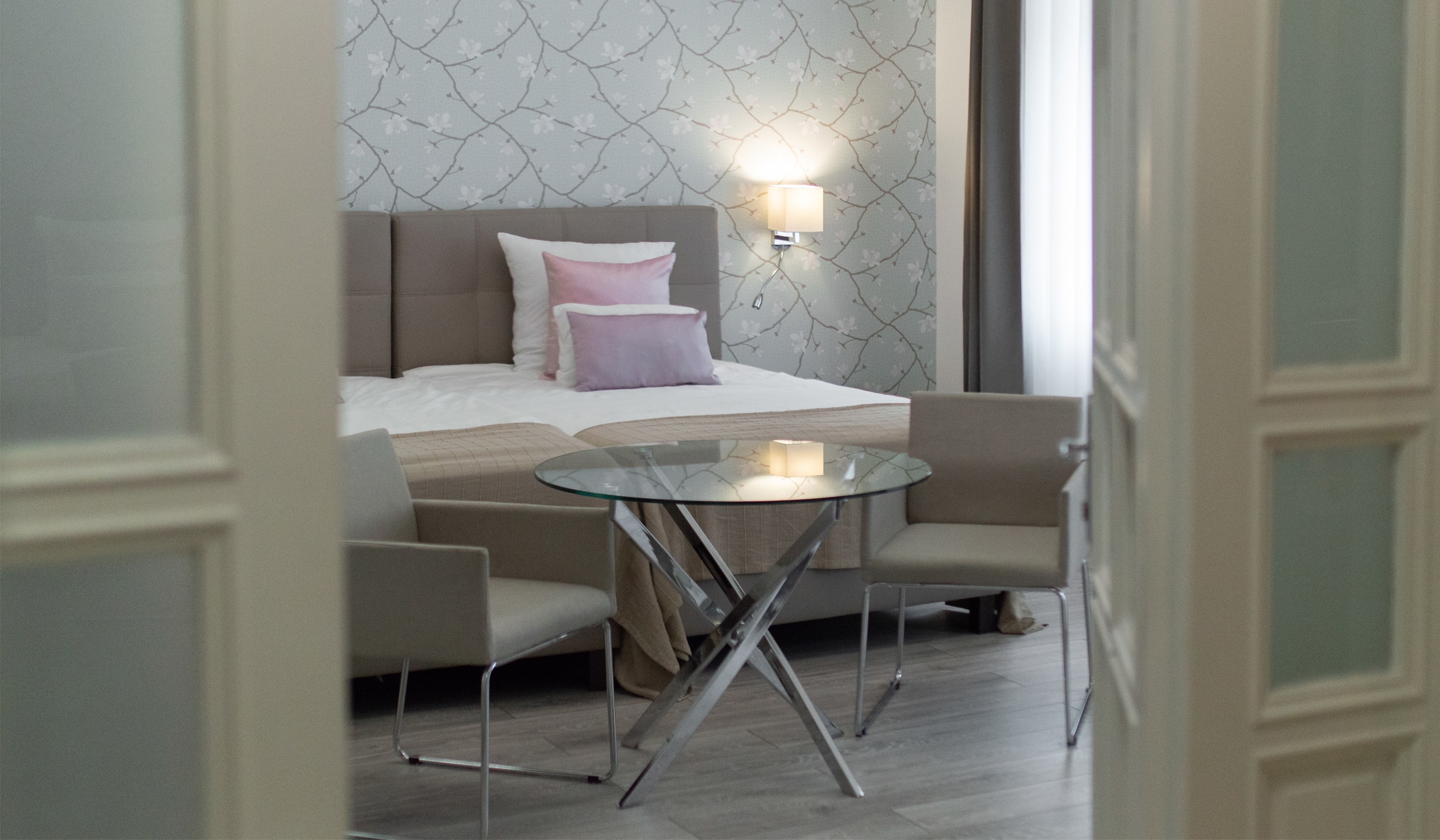 CLASSIC TWIN APARTMENT
Bathed in daylight, the Classic Twin Apartment displays a pleasant charm combining chic and delicacy. Comfy beds, soft materials, and revitalizing rain-effect shower will ensure your stay in Budapest is serene.
CLASSIC TRIPLE APARTMENT
Colours, materials, and lines come together to create timeless style. Our Classic Triple Apartment offers an intimate atmosphere and provides guests with the comfort they need during their stay. Ideal for short getaways.