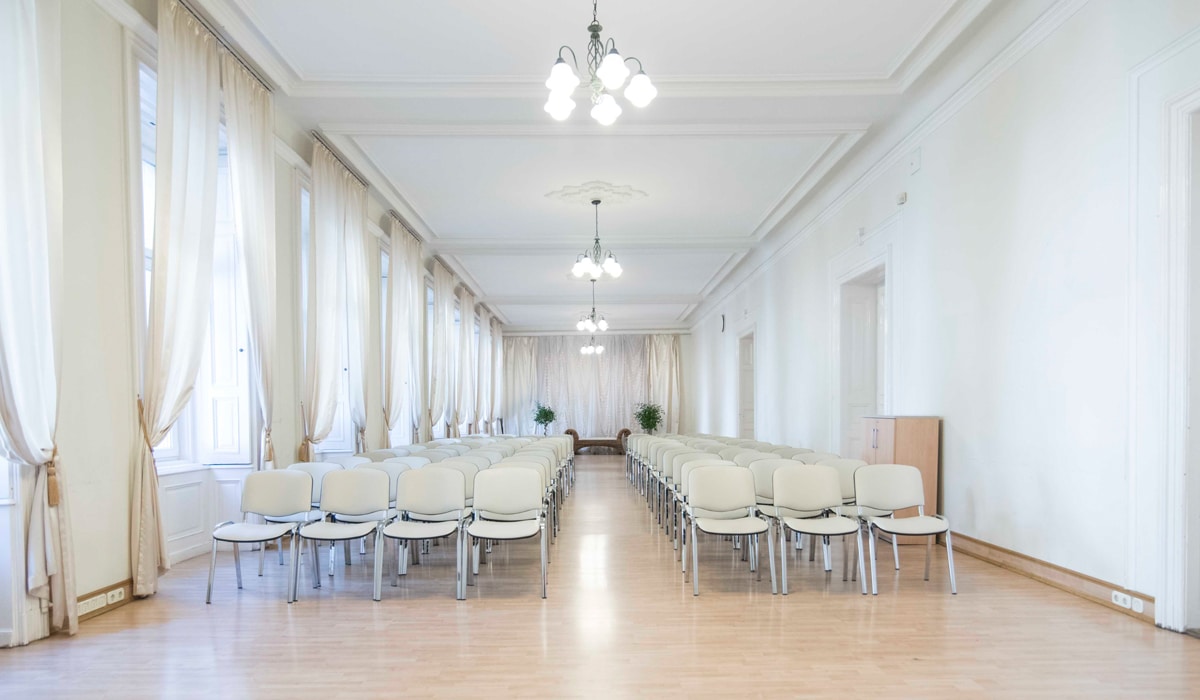 BUSINESS OFFER
Hold your professional event at Harmonia Palace, and choose our beautiful luxury apartments for your stay in Budapest! Located in the heart of the city, the Bókay Great Hall can be an ideal venue for domestic or international conferences, as well as for public or private lectures up to 140 people.
We look forward to hosting you!
WEDDING OFFER
Beautiful surroundings, charming inner courtyard, elegant luxury apartments - celebrate the big day of your life at Harmonia Palace! Choose our Bókay Great Hall or romantic courtyard as the venue for your ceremony and entrust the preparation to our dedicated colleagues!
We will also take care of accommodating the wedding guests, as the event rooms come with our gorgeous apartment.